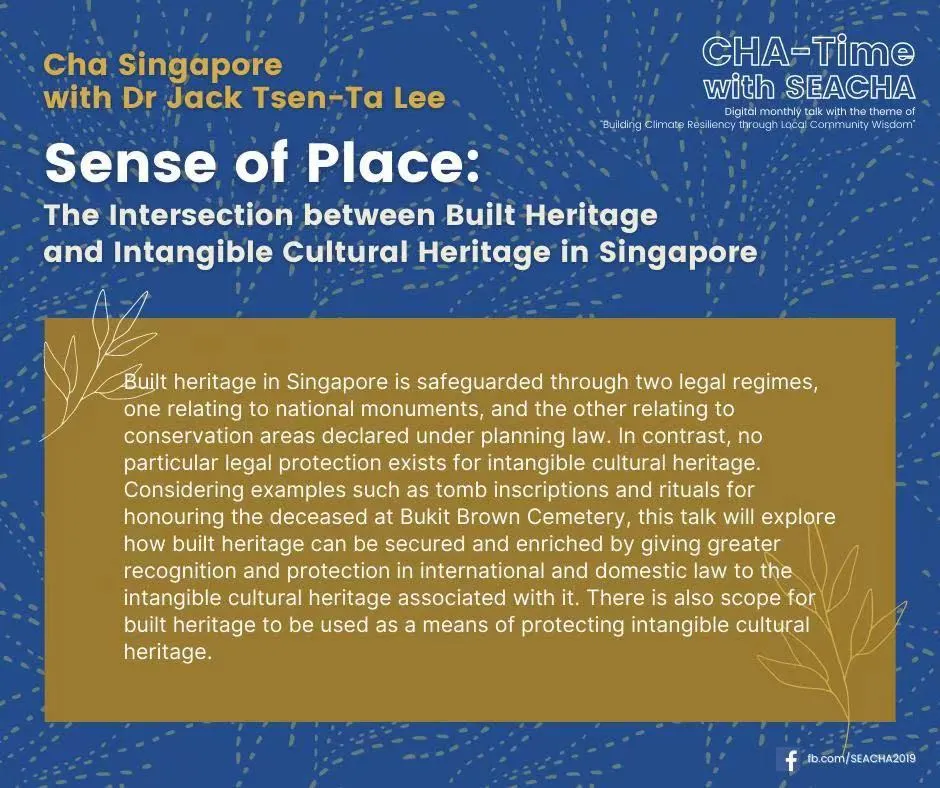 This month SEACHA will host "Sense of Place: The Intersection between Built Heritage and Intangible Cultural Heritage in Singapore" presented by Dr. Jack Tsen-Ta Lee, President of the Singapore Heritage Society. Dr. Lee will explore issues related to Singapore's lack of legal protection for intangible cultural heritage. He will consider how built heritage can be secured and enriched by giving greater recognition and protection in international and domestic law to the intangible cultural heritage associated with it. Through examples, including tomb inscriptions and rituals for honouring the deceased at Bukit Brown Cemetery, Dr. Lee will discuss how built heritage can be used as a means of protecting intangible cultural heritage, and in some case how safeguarding of tangible and intangible cultural heritage can also help to protect the natural environment and so promote climate resilience.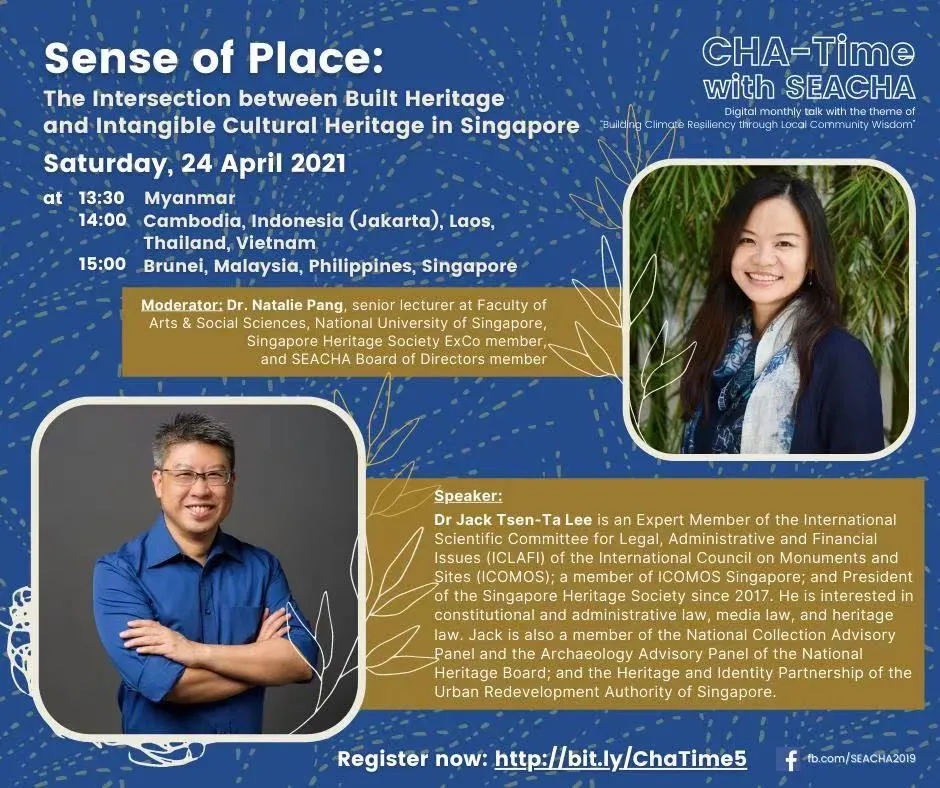 Dr. Jack Tsen-Ta Lee
President @Singapore Heritage Society
An Expert Member of the International Scientific Committee for Legal, Administrative and Financial Issues (ICLAFI) of the International Council on Monuments and Sites (ICOMOS); a member of ICOMOS Singapore; and President of the Singapore Heritage Society since 2017. Previously a legal academic between 2008 and 2017, he maintains research interests in constitutional and administrative law, media law, and heritage law. Dr. Lee is also a member of the National Collection Advisory Panel (since 2013) and the Archaeology Advisory Panel (since 2019) of the National Heritage Board; and the Heritage and Identity Partnership of the Urban Redevelopment Authority of Singapore (since 2018). He is a member of SEACHA Board of Directors.
* 活动时间:2021年4月24日 15:00 (北京时间)
* 直播平台:ZOOM